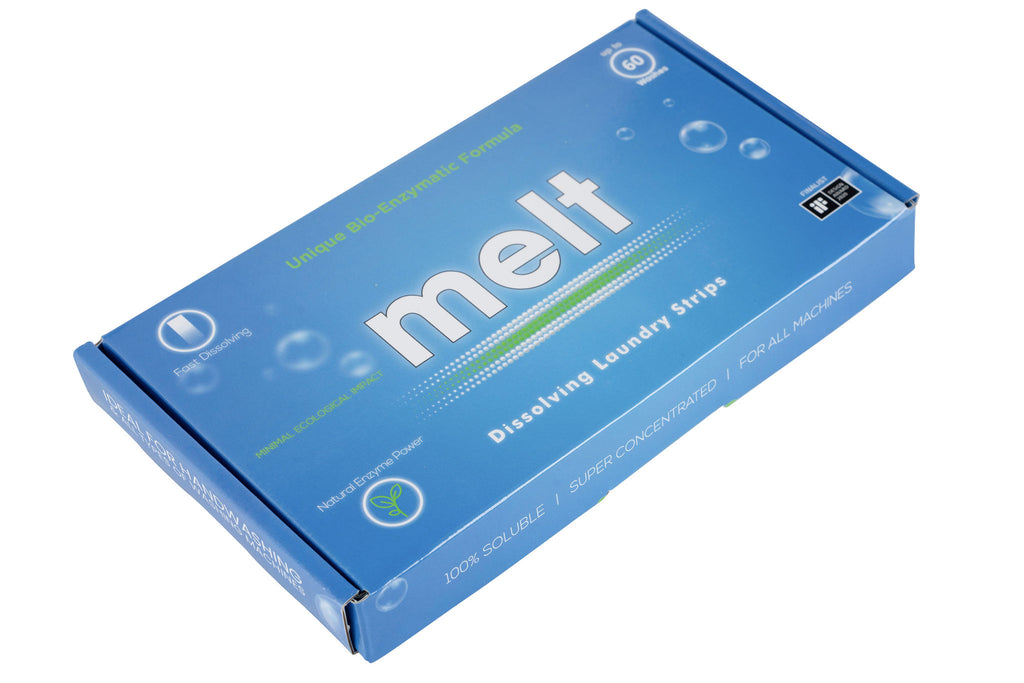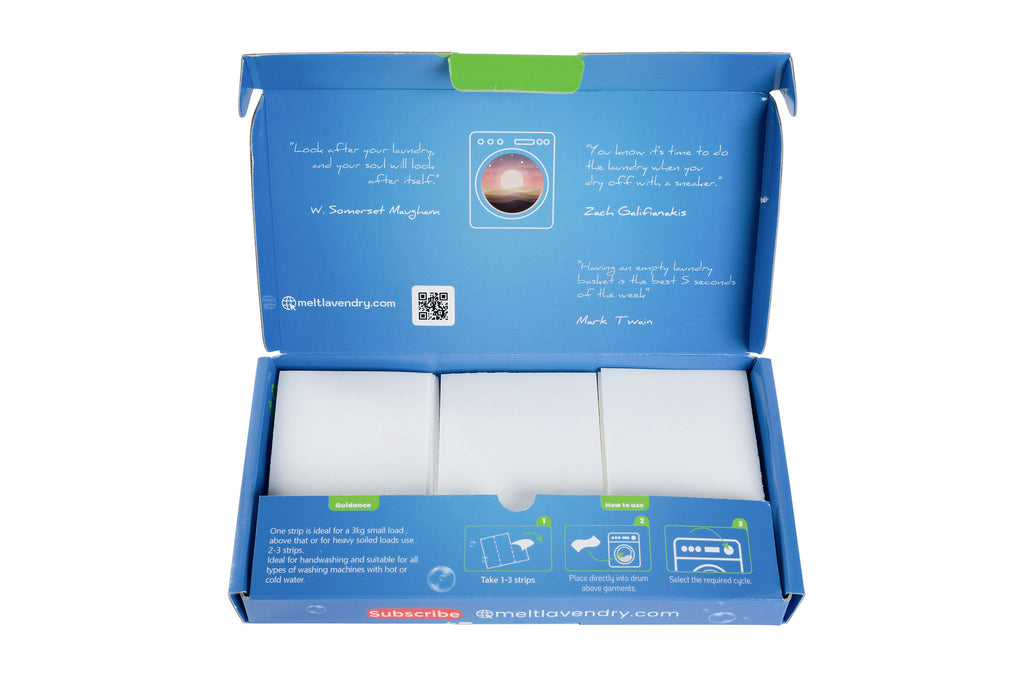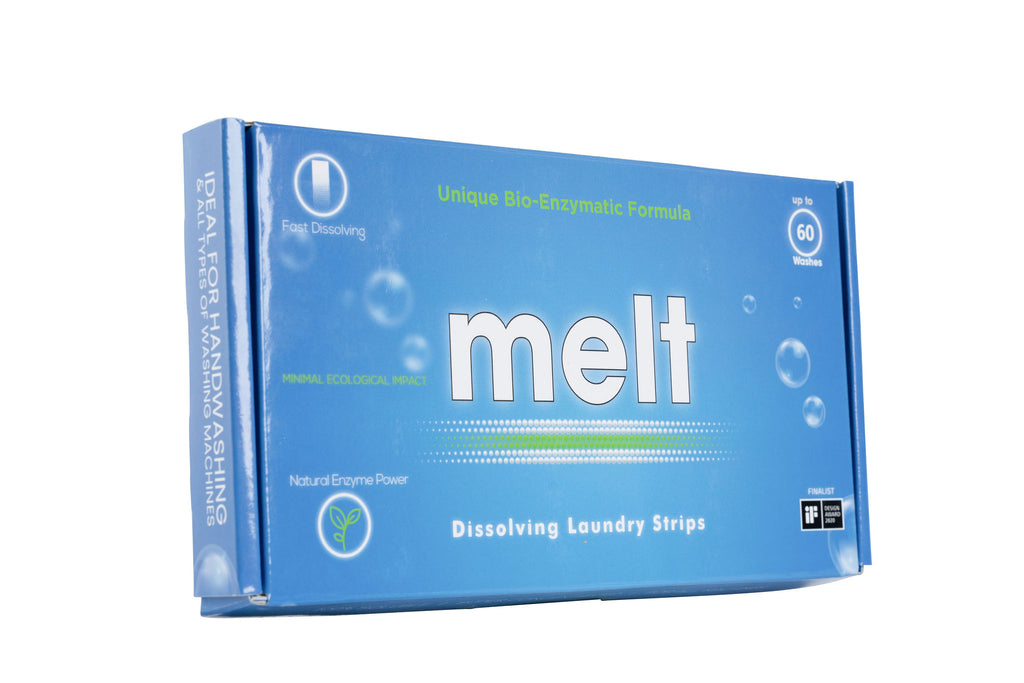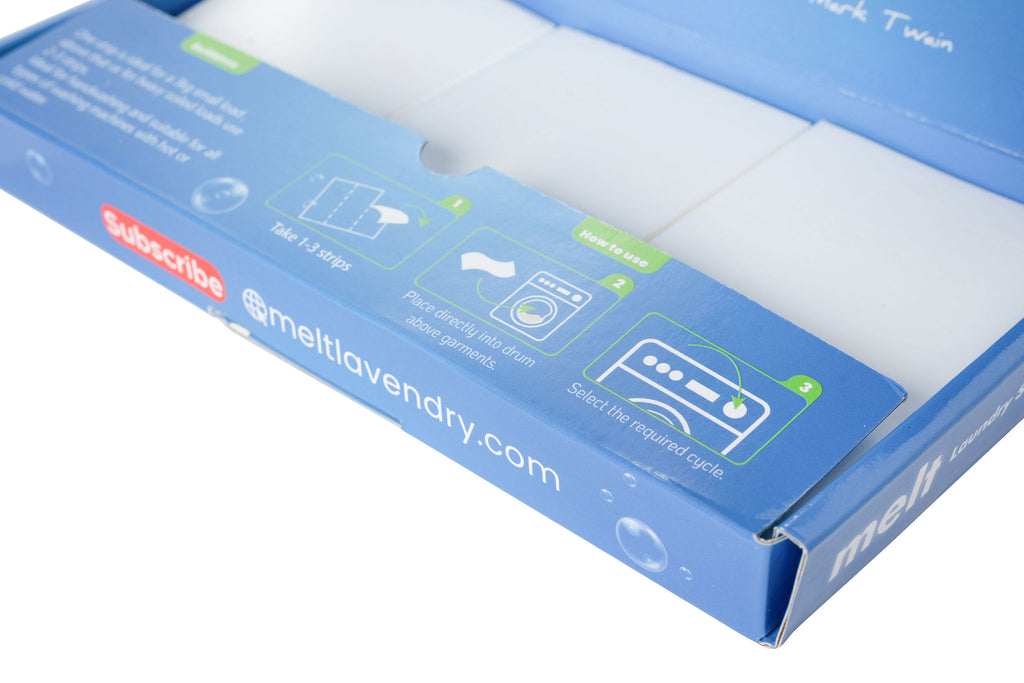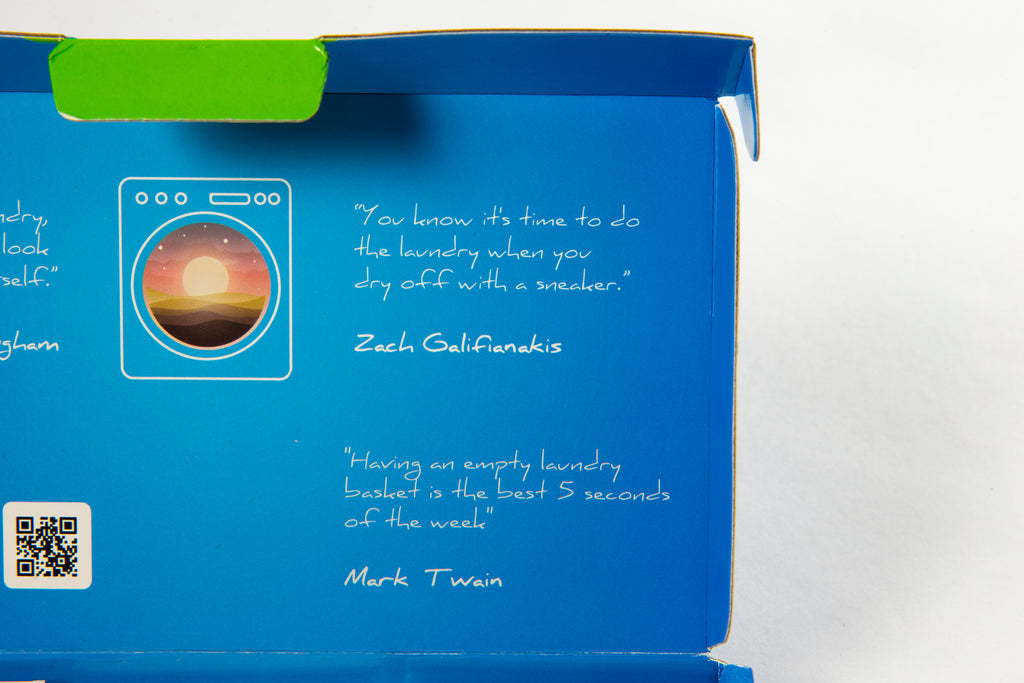 ...
Melt Strips 60 wash pack (Subscription)
Melt Strips 60 wash pack (Subscription)
Regular price

Sale price

£12.40 GBP
We developed Melt Laundry Strips for modern life and modern washing machines where low water and temperatures make for challenging conditions. Melt is up for the challenge.  
A box lasts up to 4 months per person
Super powered Bio-Enzyme formula
Subtly fragranced

Totally mess free

Zero plastic packaging




"I was buying large plastic containers of laundry liquid. Very delighted to find melts. Very easy to order and quick service. Very pleased with the results too. Definitely a convert and will recommend to friends."
Rachel Green


"Leaves clothes clean and fresh. Love they can arrive in the post and no wastage as box easily recyclable."
Katie Gardner


"I was a bit skeptical at first wondering if they would be as good as a normal detergent, but they are just as good! Great for the environment and great space savers! Give them a go you won't be disappointed."
Mr Whitehead


"Eco friendly, smells nice and has totally removed the gunk I used to get from using plastic capsules."
Sam Grief


"Really happy I made the switch. Brilliant cleaning. Excellent delivery service. Better than a big bottle.

I was using either Method or Ecover. 2 things bugged me about those brands, waste of liquid (as a bottle got empty or accidentally spillage), I also realised that it was the single biggest item of plastic I was buying regularly. LOVE that Melt is solid (no waste or spills) and that it is completely plastic free."
Marianne Anderson
HOW TO USE?
Take a strip, place directly INSIDE the clothes load.
Start the machine.
















Couldn't load pickup availability